Howdy! Welcome to the Sheriff of Sans Serif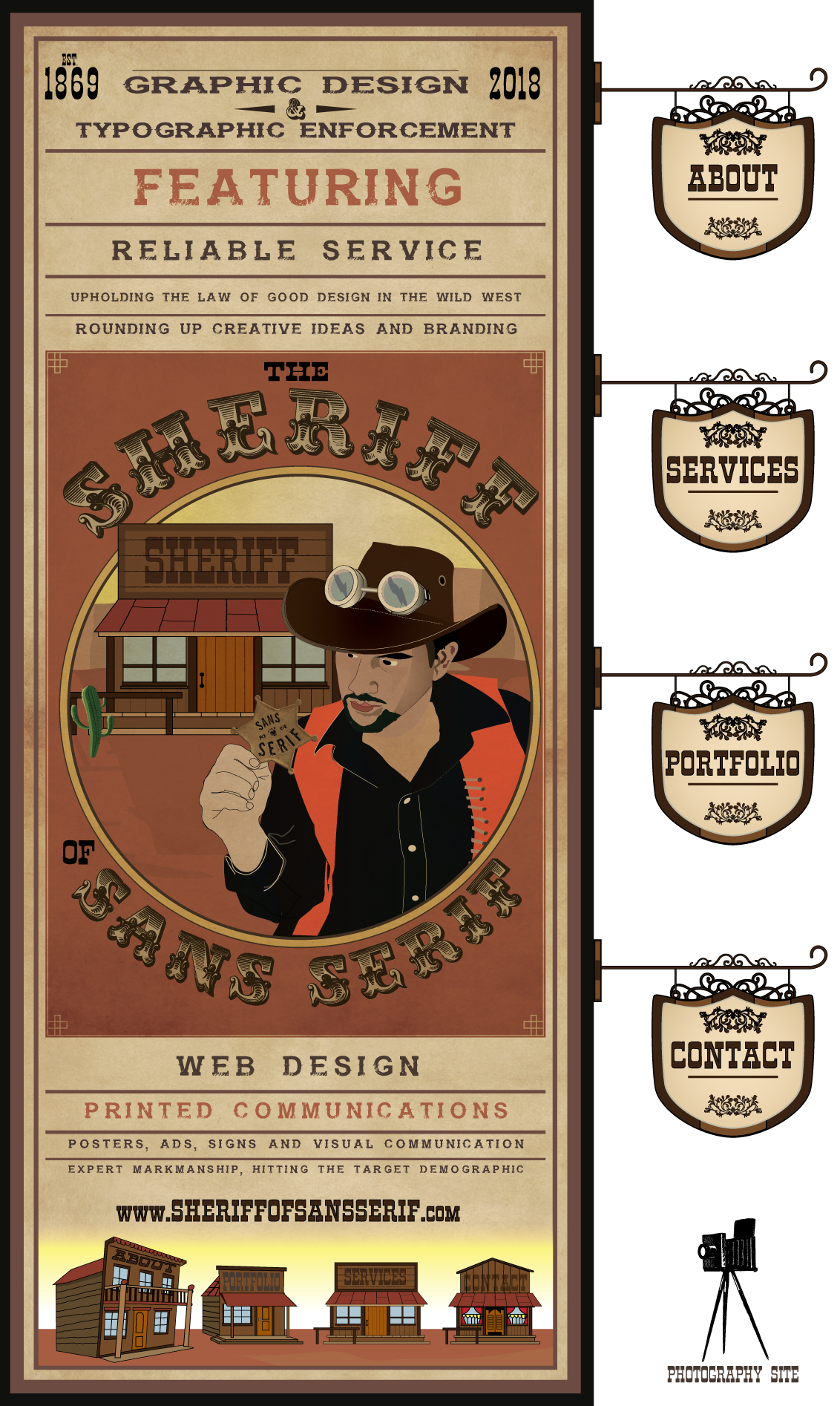 Howdy Pardner, I see you made it all the way through to the bottom of this here page. Well done. I'm the Sheriff of Sans Serif and I make sure that everyone stays on the right side of the law...of good design.
Here in Sans Serif, we provide Design Services for those lookin' to advertise a business or communicate a message. We can design websites, printed material and all sorts of other visual communications.
Come on in, don't be shy. Take a look around and see what we can do for you. Oh, and if you need any help, just give me a holler.
Sheriff of Sans Serif ©2016